Social media marketing refers to the process of gaining website traffic or attention through social media sites.
Social media marketing programs usually center on efforts to create content that attracts attention and encourages readers to share it with their social networks. A corporate message spreads from user to user and presumably resonates because it appears to come from a trusted, third-party source, as opposed to the brand or company itself. Hence, this form of marketing is driven by word-of-mouth, meaning it results in earned media rather than paid media.
Social media has become a platform that is easily accessible to anyone with internet access. Increased communication for organizations fosters brand awareness and often, improved customer service. Additionally, social media serves as a relatively inexpensive platform for organizations to implement marketing campaigns.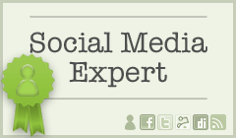 In recent years, Social Media Marketing or SMM has emerged to become a major part of all Internet Marketing campaigns. Social Media platforms such as Facebook & Twitter can help to elevate a company's overall brand awareness and create a significant impact on their marketing initiatives.
Facebook, with over 500 million active users, enables you to target specific user groups, such as where they're located, their age, gender, marital status, education background and 'likes'.
What are the benefits of incorporating Facebook as part of your Internet Marketing campaign?
Reach out to 500 million active users
Run a time-sensitive promotion to your target group, segmenting them by age, gender, location & other factors
Build thousands of natural links which helps in your SEO efforts
Have the flexibility to choose between Pay-per-Click (PPC) or Cost per Impression (CPM)
Track your advertisement with detailed reporting
Manage your online reputation


1. Build a Facebook Page

Add a unique cover photo and use your logo as a profile picture

Create a post so when people visit your Page they see recent activity

Make sure to like your Page and share it with your friends




2. Connect to your fans with ads

Create multiple ads to help build an audience for your Page

Use the targeting options to show your ads to only the people you want reach

See which versions of your ads work best



3. Engage your fans with great content on your Page

Add a new post to your Page at least once a week

Pin your most important posts to the top of your Page

Ask questions, share exclusive news and respond to people when they post or comment on your Page




4. Influence the friends of your fans

Encourage check-ins, participation in events or create an offer to encourage more activity on your Page

When people interact with the content on your Page, their friends are eligible to see the activity

When people do things such as like, comment or check-in to your Page, you can promote those activities to their friends

What are my targeting options for Facebook Ads or Sponsored Stories?
With Facebook Ads or Sponsored Stories, you can define your target audience based on location, sex, age, likes and interests, broad categories, relationship status, workplace, or education. Additionally, if you are the admin of content on Facebook (such as a Page or an event), you can also target your ad to users who are already connected to your Facebook content.

What can I link my ad to?
You can promote a web page or content you've created on Facebook, like a Page, event, or app. In the first section of the ad create flow called "Set Up Your Ad or Sponsored Story," either type your website in the "Destination" box, select the desired Facebook content that appears when you click in the box, or type in the name of the Facebook content you would like to advertise.

How much do Facebook Ads and Sponsored Stories cost?
There's no set cost for ads or sponsored stories, and as an advertiser, you can control how much you spend for each campaign by setting a daily or lifetime budget.

What are some suggested best practices for writing my ad?
You'll have the most success finding out what works in your ad text and for your audience by experimenting with a variety of ads and reviewing your performance reports on a regular basis. However, to get you started, try using some of these tips:
Include your business or Page name or other key information in the title.
Provide a clear action you want your audience to take in the body of your ad.
Highlight any benefits, sales, or similar specials that your business offers.
Use a simple, eye-catching image that is related to your ad's copy and title.